Welcome to Redmond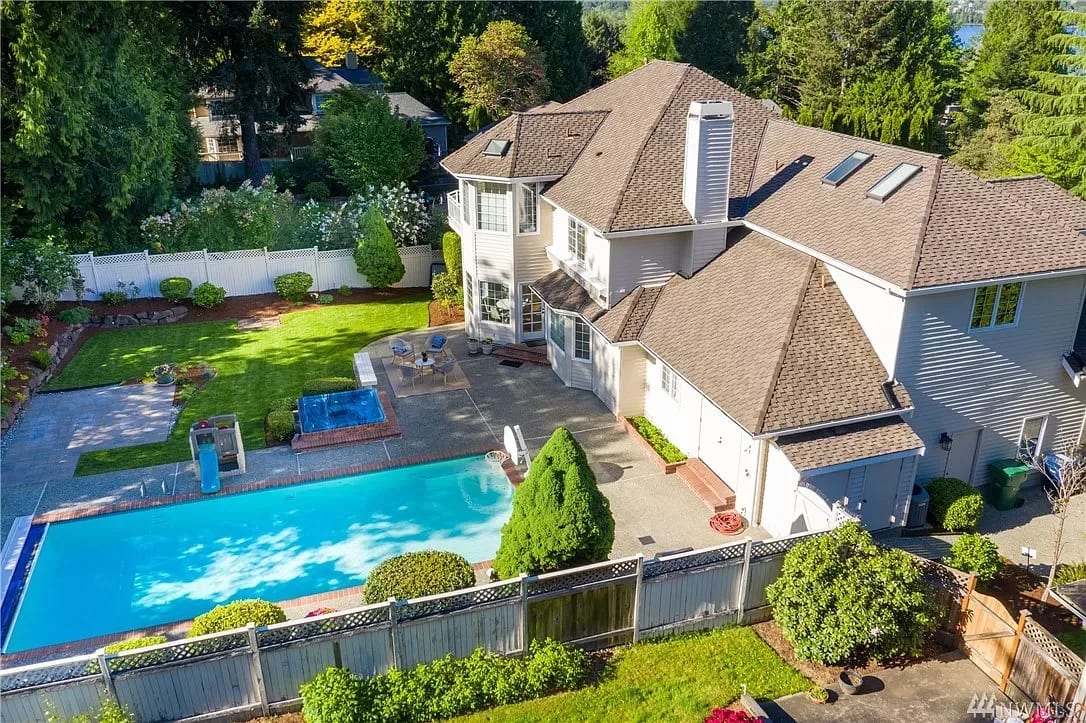 Known as the "Bicycle Capital of the Northwest," this idyllic city offers outdoor recreation like no other place in King County. With over 20 clean and well-maintained parks and a long-running farmers market, Redmond is sought for a high quality of life with an emphasis on wellness and physical activity.
General Overview
Located about 15 miles southeast of Seattle, Redmond is a tech destination in its own right, with the Microsoft and Nintendo headquarters located in the city. Microsoft is one of the largest employers with over 33,000 workers. Despite its modern façade, it has deep roots in agriculture, logging, and forestry, which were the largest industries up until the 1920s. Today, Redmond is home to 71,929 residents, according to 2019 U.S. Census estimates. Those who live here enjoy a high quality of life, with access to green spaces and first-rate amenities, including shops, restaurants, and cultural venues.
Living in Redmond
Residents enjoy a slower pace of living despite being situated within the Seattle Metro Area. Surrounded by greenery, the city invites you to step out of the daily grind and escape the demands of urban living. Buyers can choose from several neighborhoods offering an exquisite selection of single-family homes and townhomes.
Notable Residential Areas Include
Bear Creek
Education Hill
Overlake
Willow-Rose Hill
Sammamish Valley
Downtown Redmond


Prevalent architectural styles include Ranch, Bungalow, and Contemporary.
Lifestyle
Aside from green spaces and an emphasis on well-being, Redmond has a strong sense of community, as evidenced by the Redmond Saturday Market, which runs from May through October, connecting vendors and artisans with residents who want to support small businesses. Other community events like Derby Days and the Redmond Arts Festival, which traditionally takes place in August each year, bring people together and attract guests from out of town.
Education
The city is home to a lively student population, with several colleges in and around the city welcoming thousands of new students each term, infusing Redmond with youthful energy. Residents are served by the Lake Washington School District (LWSD), an esteemed public school district that comprises 33 (K-5) elementary schools, 14 middle schools, and nine high schools.
Transportation
True to its nickname, Redmond has a Bike and Scooter Share Program to help residents and visitors navigate the city and reach local destinations safely. The city also features a network of bike lanes and urban trails that provide easy access to downtown, businesses, residential areas, parks, and nearby cities. It's also a walkable city with safe trails, sidewalks, and paths to encourage physical activity and allow for greater mobility.
Activities and Attractions
Redmond Town Center – Located on the site of a former golf course, this shopping center has over 110 retail stores. It also features a number of casual dining restaurants and family-friendly entertainment venues.

Redmond Saturday Market – The farmer's market has over 70 vendors selling organic produce, cheese, meats, flowers, bread, jams, and pre-made food like crepes, pizza, and pulled pork sandwiches.

Vala Eastside – This celebrated art venue showcases the works of Eastside artists through rotating exhibits and events.

Igimo Art Station – The venue offers painting, drawing, painting, and mixed media classes run by learners of all ages.